The year 2016 started off really interestingly. On January 1st, I got an email, telling me I have been awarded the Microsoft's MVP award - in the category of Microsoft Azure. This is a great honour, and I am incredibly proud to join the company of some amazing Slovenian MVPs. I consider the award a "recognition" of my community involvement in the past year, and I hope that I will be able to continue doing what I like, talking and presenting at community and Microsoft conferences, and blogging about interesting stuff.
However, the MVP award is not renewed each year automatically, and in fact, it is "taken" away under certain situations. It turns out that I will probably be an MVP with the shortest status :-).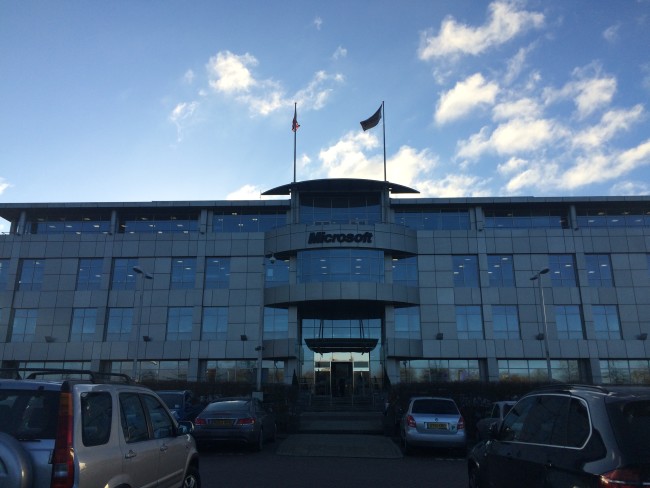 The thing is, I have decided to accept an offer from Microsoft and will be joining the Microsoft UK team starting February 1st as a Cloud Solution Architect. Myself, Mojca and Tinkara, will be moving to the UK soon. It's a big change, but one I've wanted for a very long time. We've just returned from a house-hunting trip in Reading, UK and now we are trying to get everything in order for the big move. Additionally, it was interesting driving on the left side of the road :-).
We also had a (rare) chance to see actual sun (for both days) in the UK. At this time, I'd also like to thank my friends who helped me achieve this goal. I don't want to list everyone of you, but you know who you are!
So, here's to new challenges in the new year!