After a really long period (again) I've decided to upload the pictures I've been privileged to take during this concert season. I'll be starting with Mika who put on a really outstanding show in Udine, Italy. To be honest, the guy has an awesome voice.
The ambience in Vila Manin in Udine is perfect for almost any concert. I've first photographed here two years ago – an R.E.M. concert. That concert was a disappointment but the one thing that stood out was the parking. This time however, I have to say, I pulled off a magnificent feat of brilliance and parked right at the gate :). That had to be said, sorry.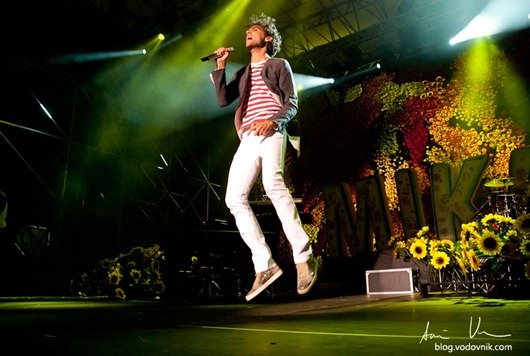 Mika is an extremely energetic stage persona. He keeps moving, jumping and doing all kinds of crazy things. This is probably why I liked the show so much.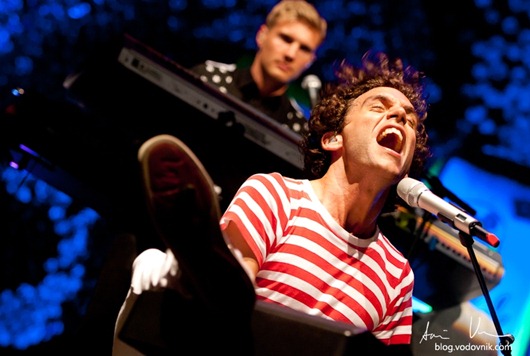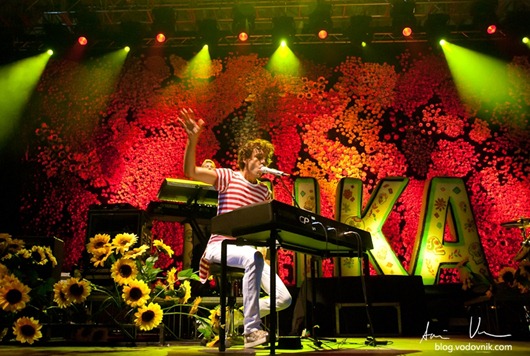 Another thing I'd like to point out is the stage itself. It was surprisingly minimalistic yet full of interesting details (including the fake sunflowers). The whole act was interesting, the performance was made to appear as in a circus.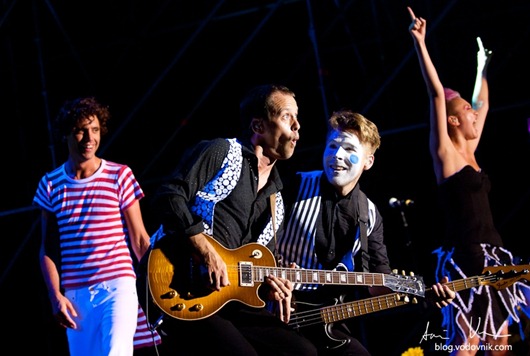 It's probably only fair to mention that the musicians touring with Mika are top notch, as is usually the case with "solo" artists. They rarely get the credit they deserve.
All in all, fantastic concert.