Unlike most other posts, this one isn't dedicated to music. It isn't dedicated to programming either. It's just a mundane post about a few recent events in my "life" here on Earth :-). But I had my camera with me to document the few moments.

I was visiting a friend who was "catsitting" 5 newborn baby kittens (who, btw, are up for grabs, if anyone would like to adopt one). I had my camera with me cause I know from experience kittens can be fun to photograph. It was just fun, nothing artistic…
The last experience I wanted to share, was being a co-driver for Lara, at the rally race in Ilirska Bistrica :-). I can safely say some women not only know how to drive – and Lara really does know the game.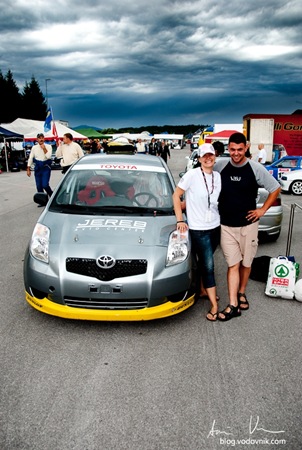 Here's Lara's car, Lara and Manuel, a rally driver also on the race.