In keeping with my promise, I'm posting the events from last year that I was present. Well, one of them was the release of Tabu's new album – 42. This has got to be one of the best music albums lately.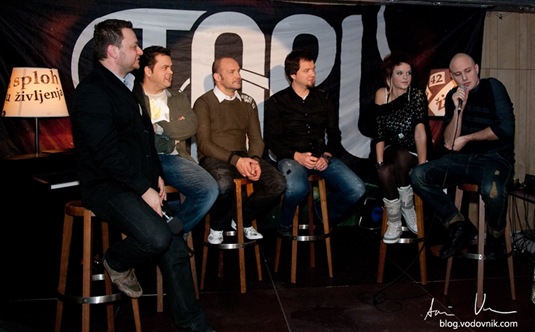 It's no secret I'm a huge fan of the guys and girl from Tabu, and I've photographed them a lot of times, in Izola, at Vransko, at Vransko a year earlier and at Koper are just a few.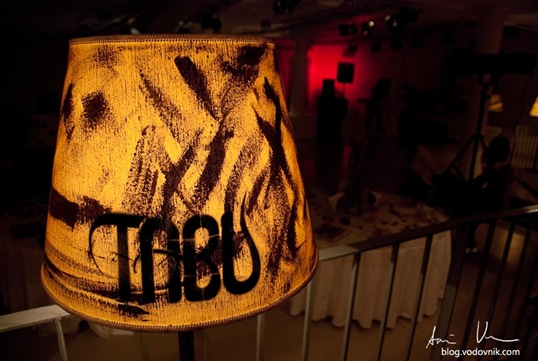 So this event was the media presentation of their new CD which is full of exciting songs, that really seem to show their growth. I've written in my article in Delo.si, that it looks like the group grew up. And yet it's logical they got some new energy since Tina joined.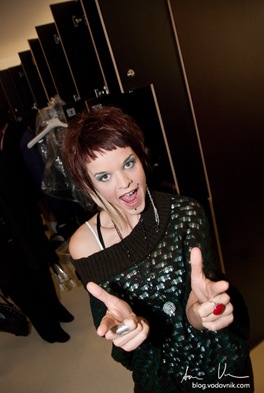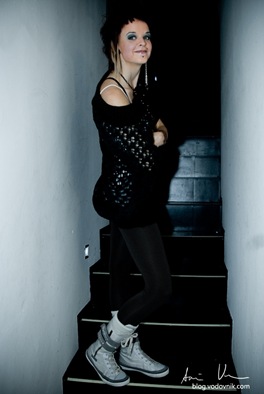 Those who know Tina will no doubt agree she's a special person, but in a very good way. Positive, happy, and energetic, both on stage, off stage and on the CD :-).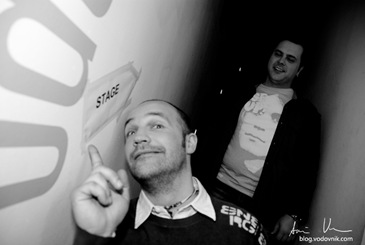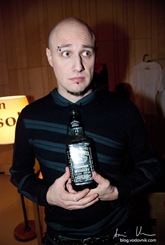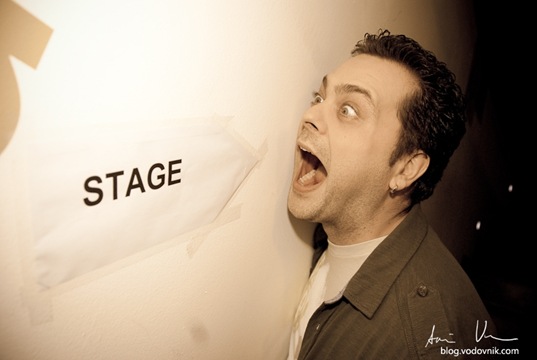 That's not to say the other guys are any more mature or less energetic :)). What I'm trying to say is that it's this personality that reflects onto the music and makes it better.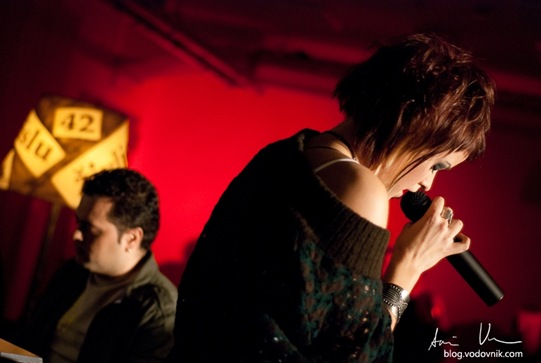 Because this was a more intimate event, we only got to hear Metulj, from the new album, which is a very emotional song, written by Nina (the previous singer who unfortunately had to give her singing career up due to health problems).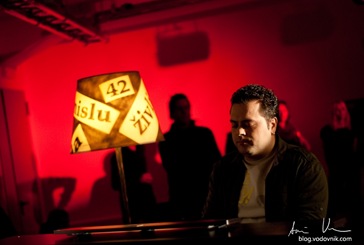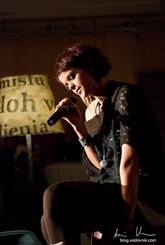 And as is usual, after the formal part came the informal part :). We moved from Kino Šiška to Playa, and all cameras were forbidden.